Archive for News
ATTENTION ALL FRIENDS OF MAJESTIC: As you all know, we have been planning our move to a bigger, better, new location. We were hoping for a smooth transition, however, as it turns out, we had to unexpectedly vacate our Franklin Street location a couple months before the new spot will be ready for you guys. [...]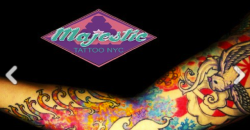 This week Majestic launches our mobile site!  As smartphone users grow so must websites. With a new, streamlined interface and easily accessible links, visitors can easily navigate and experience Majestic Tattoo on-the-go.
Majestic Tattoo NYC is ready to expand. Are you an experienced tattoo artist with similar style and portfolio as Adal, or a style that you feel would complement the artwork done at Majestic Tattoo NYC? We would love to hear from you. We will consider local and out-of-state applicants, if you are looking to relocate [...]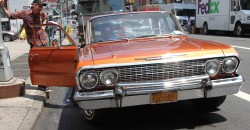 Here's a little bit of what Adal has gotten into this summer… thanks to Arjuna Watson, also known as Decypul, for the awesome photos: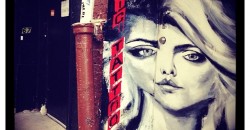 Most people have heard of the critically acclaimed AMC hit TV show The Walking Dead. Those of us who you could consider addicted are familiar with Daryl Dixon, played by actor Norman Reedus (also known for his role as Murphy MacManus in The Boondock Saints). Majestic Tattoo got a surprising passerby last week when Norman [...]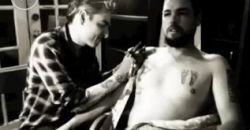 [youtube]http://www.youtube.com/watch?v=eRqMAN7hH5g[/youtube] Brought to you by the highly talented AJ Arjuna Watson, also known as DECYPUL.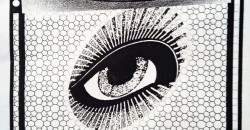 2013 has arrived! You survived Sandy, the 2012 Mayan apocalypse, a blizzard, and what better way to celebrate the new year and new you than with a tattoo? Majestic Tattoo is still offering a student discount to anyone who attends a New York City school. Including but not exclusive to NYU (New York University), Columbia [...]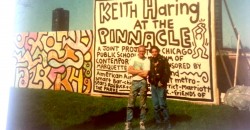 For inquiries about the jacket or to make an offer, please contact us. In 1989, Keith Haring visited Chicago to do a series of murals under the project name "Keith Haring at the Pinnacle." One of the murals was done with Chicago public high school art students and two of the murals were done at [...]
The holidays are here and we all know what that means: Christmas shopping. Why go out and spend hours though rummaging through department stores in attempt to find gifts that you're not even 100% sure they will love? Well this holiday season Majestic can help you avoid all the trouble. Majestic is now offering gift [...]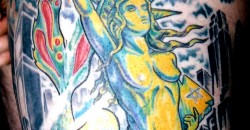 We have power, once again! Luckily, Hurricane Sandy left Majestic in one piece. Our thoughts go out to those who were affected by this storm. If you would like to schedule (or reschedule!) an appointment give us a call – (212) 431-3323! We are open today and will be open the whole week.