Archive for News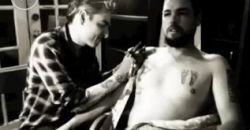 [youtube]http://www.youtube.com/watch?v=eRqMAN7hH5g[/youtube] Brought to you by the highly talented AJ Arjuna Watson, also known as DECYPUL.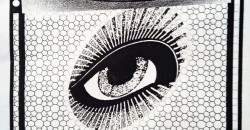 2013 has arrived! You survived Sandy, the 2012 Mayan apocalypse, a blizzard, and what better way to celebrate the new year and new you than with a tattoo? Majestic Tattoo is still offering a student discount to anyone who attends a New York City school. Including but not exclusive to NYU (New York University), Columbia [...]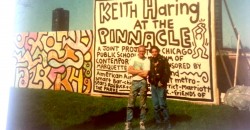 For inquiries about the jacket or to make an offer, please contact us. In 1989, Keith Haring visited Chicago to do a series of murals under the project name "Keith Haring at the Pinnacle." One of the murals was done with Chicago public high school art students and two of the murals were done at [...]
The holidays are here and we all know what that means: Christmas shopping. Why go out and spend hours though rummaging through department stores in attempt to find gifts that you're not even 100% sure they will love? Well this holiday season Majestic can help you avoid all the trouble. Majestic is now offering gift [...]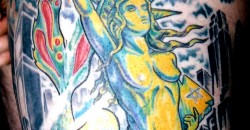 We have power, once again! Luckily, Hurricane Sandy left Majestic in one piece. Our thoughts go out to those who were affected by this storm. If you would like to schedule (or reschedule!) an appointment give us a call – (212) 431-3323! We are open today and will be open the whole week.
Hey all. The Majestic studio has survived Sandy – but we are still without power. If you would like to get tattooed tomorrow or this weekend, I will travel to you if you have a place with power and good lighting! Give me a call to set something up. (212) 431-3323.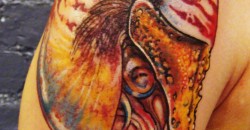 It's well known that the prices and quality of a tattoo can vary. It seems to be, in 2012, that the average rate across America is $150 an hour with custom work from more popular, more talented artists fetching as much as $250 an hour, if not more. It's hard to believe in today's economy [...]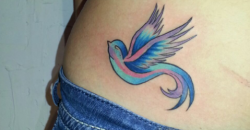 New York City offers so much to the students that inhabit its streets and now Adal wants to offer the same. Any student of a New York City school (including but not exclusive to NYU [New York University], Columbia University, Hunter College, Fordham University, The New School, Pace University, Manhattan College) is now eligible for [...]
Can't wait to finish this lily sleeve. Really excited about this experiment with organic fractal forms! Just added color to this sleeve! Round one of two on this condor wing chest tattoo. While a lot of tattoos can be completed in one session, it's not uncommon to hold multiple sessions during [...]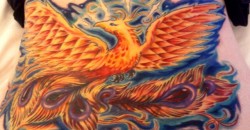 Have a tattoo you regret? Instead of paying hundreds or even thousands for laser tattoo removal, come visit Adal to have your old tattoo covered with a new, colorful cover-up option. Visit our tattoo cover up page here.