Archive for Thoughts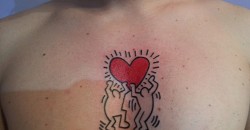 Keith Haring was a street artist and social activist primarily during the 1980s whose work centered around expressing concepts of birth, death, sex and war. He has inspired many artists and has even been a huge influence to Adal when he met Keith Haring in 1989 which you can read more about here.
Majestic is stepping into spring and with the sun finally shining again it is about that time of year you can shed your winter coats. Check out some of the tattoos recently done at Majestic and contact us for an appointment at (212)431-3323 or adal@majestictattoonyc.com.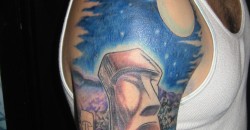 When getting a tattoo some of the first thoughts and questions are usually along the line of how will this look when I'm older? What if I gain weight or get pregnant? Black or Color? Tattoos and Aging Face it, we are all going to be old one day. A lot of people are scared [...]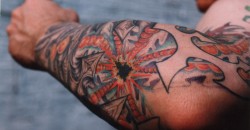 Before getting tattooed, it's important to consider how the areas of the body behave during and after the tattoo process. Some body parts hurt more, take ink differently, are more difficult to cover for work, or wear away faster than other parts. We've compiled a list of commonly tattooed areas of the body and important [...]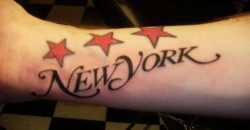 Visiting New York City for the first time and wondering where you can find things to do that aren't your typical tourist traps? Or if you're a local and just looking for new destinations to explore off the beaten path? The crossroads of NYC's Tribeca, Soho and Chinatown neighborhoods often aren't considered hotspots of activity, [...]
Tattoo reality shows have been around for a while now and have helped bring an oversimplified, commercialized version of tattoo culture into the mainstream. Some of these shows have been better than others – the information they provide varies in accuracy and the quality of the tattoo work done on these shows is at times [...]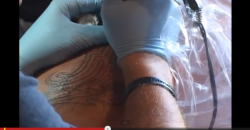 We've recently come across a few videos on youtube that claim they can teach you how to tattoo. THIS IS NONSENSE! While youtube is a useful learning supplement for plenty of things, tattooing is just not one of them. TV shows that streamline the process of tattooing are bad enough, making it seem like every [...]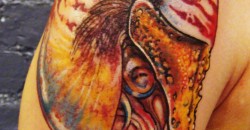 It's well known that the prices and quality of a tattoo can vary. It seems to be, in 2012, that the average rate across America is $150 an hour with custom work from more popular, more talented artists fetching as much as $250 an hour, if not more. It's hard to believe in today's economy [...]
Adal: pronounced "ah-dell," a common nickname of "Adalberto." It's the same way singer-songwriter Adele says her name, which is perhaps why you were tempted to write "ele" the first time you sang Adal's praises in that letter to your friend about your new tattoo. (We may not be belting ballads on the radio, but we [...]
To those who were able to join us at the Majestic Tattoo NYC opening party.