Archive for Thoughts
The art of tattooing has been around for tens of thousands of years, and it can be found as a component of nearly all cultures throughout time. This ancient past as well as the continuous uprise in the popularity of tattoos over the past century has brought about many different tattooing styles that we see […]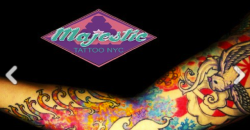 This week Majestic launches our mobile site!  As smartphone users grow so must websites. With a new, streamlined interface and easily accessible links, visitors can easily navigate and experience Majestic Tattoo on-the-go.
Choosing your tattoo… How to discover new tattoo ideas You know when it's time for new ink, but sometimes choosing an idea to go with can be the hardest part of the process. Here at Majestic, we get a lot of clients asking our advice on what they should get tattooed. We believe that a […]
What makes a clean and safe tattoo studio? Here at Majestic Tattoo – we are 100% certified by the New York City Department of Health, and maintain a high standard of cleanliness and safety at the studio. But what exactly makes a clean tattoo shop? Whether you are getting tattooed at Majestic Tattoo NYC, or […]
Did you just get that special tattoo that you've always wanted? It looks great now, but how can you keep it bright and bold for many years to come? While some fading over time is natural and to be expected, one of the saddest things ever is premature fading of beautiful work due to neglect […]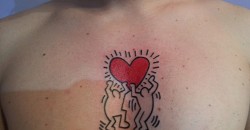 Keith Haring was a street artist and social activist primarily during the 1980s whose work centered around expressing concepts of birth, death, sex and war. He has inspired many artists and has even been a huge influence to Adal when he met Keith Haring in 1989 which you can read more about here.
Majestic is stepping into spring and with the sun finally shining again it is about that time of year you can shed your winter coats. Check out some of the tattoos recently done at Majestic and contact us for an appointment at (212)431-3323 or adal@majestictattoonyc.com.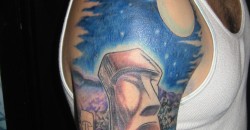 When getting a tattoo some of the first thoughts and questions are usually along the line of how will this look when I'm older? What if I gain weight or get pregnant? Black or Color? Tattoos and Aging Face it, we are all going to be old one day. A lot of people are scared […]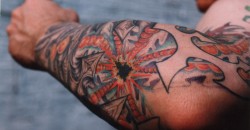 Before getting tattooed, it's important to consider how the areas of the body behave during and after the tattoo process. Some body parts hurt more, take ink differently, are more difficult to cover for work, or wear away faster than other parts. We've compiled a list of commonly tattooed areas of the body and important […]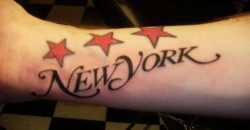 Visiting New York City for the first time and wondering where you can find things to do that aren't your typical tourist traps? Or if you're a local and just looking for new destinations to explore off the beaten path? The crossroads of NYC's Tribeca, Soho and Chinatown neighborhoods often aren't considered hotspots of activity, […]