Visit Majestic Tattoo NYC
2015 Update: Majestic is a one-man tattoo studio operated by Adal, who is the only artist. Therefore, there is generally a wait time of at least two weeks for new tattoo appointments. We do our best to accommodate all inquiries but can no longer accept walk-ins due to Adal's busy schedule. Furthermore, we strongly recommend that client review Adal's tattoo portfolio prior to contacting us to ensure that their desired tattoo is in line with Adal's specific artistic style. Adal may refer clients to other artists if he feels that there is a better artist to execute their tattoo idea. Also, Majestic does not offer piercings. 
Majestic Tattoo NYC is located at 1086 Broadway in Brooklyn, the geographical center of New York City!
Email us to make an appointment or call (718) 572-3323.
To get to Majestic from Manhattan, you can take the Brooklyn-bound J M or Z trains to Myrtle and Broadway and walk 4 blocks. Alternatively, you can take the J train to Kosciuzcko and walk 3 blocks to 1086 Broadway.
From central or Western Brooklyn, you can take the B38 bus to Broadway and Dekalb and we are around the corner.
From Queens, take the Brooklyn-bound G train from Court Square and transfer to the J or M at Lorimer.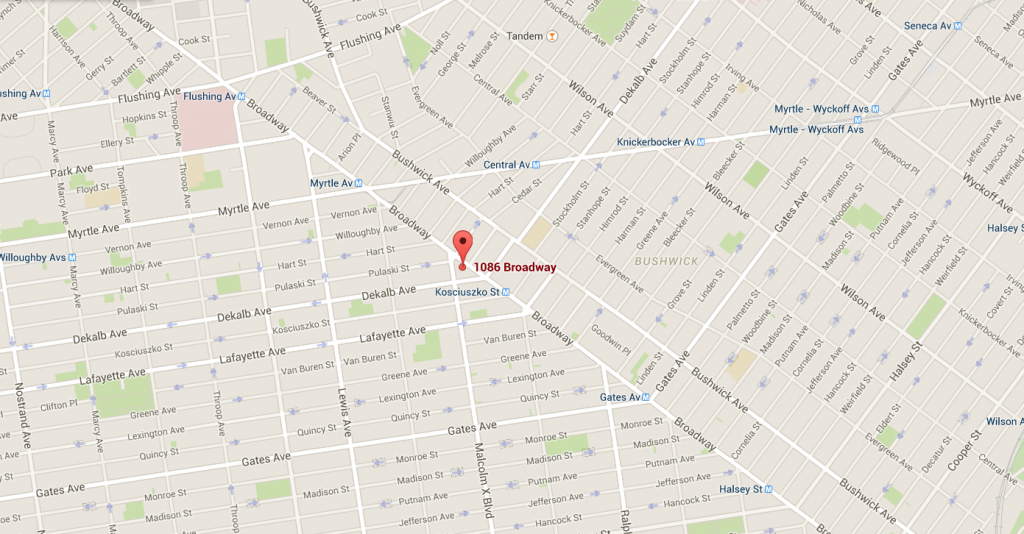 Hours of Operation
Majestic is open Wednesdays through Saturdays from 12:00 PM to 8:00 PM. Due to our increasingly booked schedule, if you are interesting in being tattooed by Adal, we urge you to call us at (718) 573-3323 or email us in advance.